Knowledge Management
Responsive Strategic Sourcing for Services (RS3) for Small Business (SB)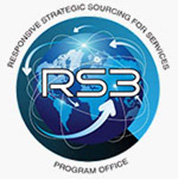 RS3 Program
Contract number: W15P7T-19-D-0072
This RS3 Multiple Award Performance-Based Services Contract provides customized best value solutions to a diverse group of organizations that span the spectrum of Command, Control, Communications, Computers, Intelligence, Surveillance, and Reconnaissance (C4ISR) mission requirements throughout the world. RS3 primary service areas include but are not limited to Engineering; Research, Development, Test, and Evaluation (RDT&E); Logistics; Acquisition and Strategic Planning; and Education and Training Services.
RS3 is an Indefinite Delivery/Indefinite Quantity (ID/IQ) contract against which it is planned to award Firm Fixed Price (FFP), Cost Plus Fixed Fee (CPFF), Cost Plus Incentive Fee (CPIF), and Cost Reimbursable (CR) type task orders in accordance with FAR 16.505(b)(2)(i)(F). The total maximum amount of all orders placed against all contracts resulting from this solicitation is $37,400,000,000.00 over a ten-year period: five (5) year base ordering period and five (5) year optional ordering period with a fifteen-year performance period.
The RS3 Contract is intended to fulfill the void for various expiring Multiple Award Indefinite Delivery, Indefinite Quantity (IDIQ) contracts including the R2-3G (Rapid Response – Third Generation) Contract.
Benefits of RS3
Best Value Solutions
On-Ramping and Off-Ramping Capabilities
No Restrictive Labor Categories
Flexibility, Contract Type and Evaluation Criteria Determined by Customer Requirements
Experienced, Knowledgeable Companies
Extensive Ordering Period
ACC-APG Procurement Coordinator, Contract Specialist and Contracting Officer Will Support Customer Requirements from Package Development to Post-Award Administration through Closeout
RS3 Program Office Engineering Support to Assist Customer with Development of Customer Technical Requirements Documents
Templates and Sample Documents to Assist Customers in Creating the Requirements Packages Necessary to Support Mission Requirements
Streamlined Processes and Procedures Which Meet Full Compliance with All Acquisition Regulations and Requirements
Support for Worldwide Government C4ISR Requirements
RS3 Program Office Serves as a Base of Operations for Support of Internal Personnel, Customers, Contractors, etc.
Low Administrative Contract Service Rates to Customers (program office processes facilitate minimal support cost structure)
Pre-Award through Post-Award Support from RS3 Program Office
Quarterly Reviews with Customers to Ensure ACC-APG is Providing the Highest Quality Level of Support
Quarterly Prime Contractor Meetings to Ensure all Opportunities and Concerns Are Discussed in an Open Forum
Small Business Considerations
Requirements to be restricted to small businesses when market research indicates that two or more capable small businesses intend to propose on task orders for any of the following:
Less than $10 million
Logistics Services
Education and Training Services
Acquisition and Strategic Planning Services
Contracting Officer determination – FAR 16.505(b)(2)(i)(F)
Team Knowledge Management Capabilities
As the prime SB contractor for this procurement, Knowledge Management has built a team with highly qualified small and large subcontractors, with core capabilities covering all primary service areas defined in the RS3 Performance Work Statement (PWS).
With combined demonstrated experience, quality certifications, successful management experience, and well-qualified teammates, Knowledge Management provides an effective approach and innovative solutions to deliver a wide spectrum of quality solutions and services in all primary service areas:
Given our extensive experience in serving C4ISR agencies for multiple years, we understand the mission and core objectives associated with supporting worldwide operations.
Well-established infrastructure comprised of, three quality certifications—CMMI (Capability Maturity Model Integration) Level 2, ISO (International Organization for Standardization) 9001, and ISO 27001, all ensuring success and quality of our services.
Our well-integrated approach comprises proven, certified methodologies, tools, and technologies, as well as demonstrated technical expertise, experience, and well-qualified staff offering best-value solutions and services.
Top Secret facility clearance and more than 12 years of experience in processing Top Secret/Sensitive Compartmented Information (TS/SCI) clearances, providing assurance that we will maintain full security compliance.
We have significant experience and past performance in Logistics, Education and Training Services and Acquisition and Strategic Planning Services supporting the Department of Defense.
We offer this value proposition combined with our best practices-based approach and solutions experience to maximize RS3 users' ability to perform their mission in a cost-effective manner that meets budget, schedule, and quality goals.
Period of performance: October 18, 2018 – October 17, 2028 (with one five one-year option period)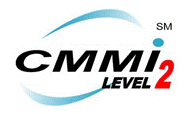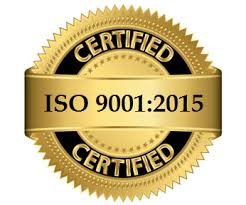 Contract number:            W15P7T-19-D-0072
Dun & Bradstreet no.      058004222
CAGE code:                     1YKU5
Program Management contact:
Larry Pozzi
larry.pozzi@knowledgemanagement.com
(910) 546-2180