Professional Services Schedule (PSS)
Mission Oriented Business Integrated Services (MOBIS)
Logistics Support Services (LOGWORLD)
Financial and Business Solutions (FABS)
KMI offers extensive experience in developing and implementing practical solutions using an array of professional services that address management, organizational, and business problems across the spectrum of public-sector functional areas. Consistent with our long-standing approach, we tailor these services to the requirements of each client, with an overall objective of helping to make the needed improvements quickly and effectively.
The PSS consists of seven formerly separate schedules that were consolidated in 2015 to give federal agencies a streamlined way to obtain professional services using a single contract vehicle. KMI's PSS covers a broad range of professional services.
About Professional Services Schedule
Contract Number: GS-23F-038BA
Period of Performance: May 07, 2014 to May 06, 2024
Who Is Eligible: All U.S. government agencies.
Award Type: Multiple Award
Task Order Types: T&M, FFP
Services
MOBIS, LOGWORLD and FABS come under the PSS Schedule.
There are separate Sins for each FABS, LOGWORLD, and MOBIS

Mission Oriented Business Integrated Services (MOBIS) Services
Logistics Support Services (LOGWORLD)
Financial and Business Solutions (FABS)

SINs for PSS Schedule
MOBIS:
874-1 – Integrated Consulting Services
874-4 – Training Services – Instructor Led Training Services, Web-based training, and Education Courses, Course Development and Test Administration, Learning Management, Internships
874-7 – Integrated Business Program Support services
LOGWORLD:
874-501 – Supply and Value Chain Management
874-503 – Distribution and Transportation Logistics Services
874-504 – Deployment Logistics
874-505 – Logistics Training Services
FABS:
520-11 – Accounting
520-12 – Budgeting
520-13 – Complimentary Financial Management Services
520-21 – Program Management Services
OO CORP 500: Order Level Materials
Team Knowledge Management Capabilities
As the prime SB contractor for this procurement, Knowledge Management has built a team with highly qualified small and large subcontractors, with core capabilities covering all primary service areas defined in the GSA Performance Work Statement (PWS).
With combined demonstrated experience, quality certifications, successful management experience, and well-qualified teammates, Knowledge Management provides an effective approach and innovative solutions to deliver a wide spectrum of quality solutions and services in all primary service areas:
Given our extensive experience in serving Department of Defense agencies for multiple years, we understand the mission and core objectives associated with supporting worldwide operations.
Well-established infrastructure comprised of, three quality certifications—CMMI (Capability Maturity Model Integration) Level 2, ISO (International Organization for Standardization) 9001, and ISO 27001, all ensuring success and quality of our services.
Our well-integrated approach comprises proven, certified methodologies, tools, and technologies, as well as demonstrated technical expertise, experience, and well-qualified staff offering best-value solutions and services.
Top Secret facility clearance and more than 12 years of experience in processing Top Secret/Sensitive Compartmented Information (TS/SCI) clearances, providing assurance that we will maintain full security compliance.
We have significant experience and past performance in Professional Services supporting the Department of Defense.
We offer this value proposition combined with our best practices-based approach and solutions experience to maximize GSA users' ability to perform their mission in a cost-effective manner that meets budget, schedule, and quality goals.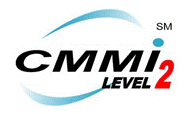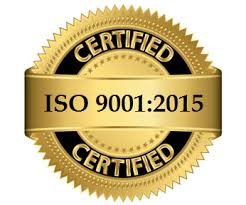 Kurt Scholl
Chief Operations Officer (COO)
(508) 813-0541
Mark Bradshaw
Vice President, Operations
Mark.bradshaw@knowledgemanagement.com
(540) 940-4001
Larry Pozzi
Program Management contact
larry.pozzi@knowledgemanagement.com
(910) 546-2180