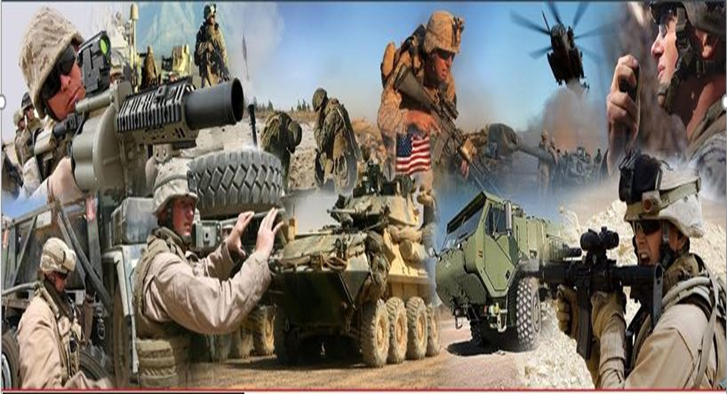 Headquarters, U.S. Marine Corps (LP) Professional Services IDIQ
KMI has been awarded a Prime Vendor position on the Headquarters, U.S. Marine Corps (LP) IDIQ. This IDIQ is a 5-year contract with a ceiling value of $94 million dollars supporting multiple initiatives across thirteen different task areas.
HQMC LP IDIQ Particulars
KMI Contract Number: M95494-20-D-1004
Period of Performance: 3/9/2020 through 3/8/2025
Ceiling Value: $94M
Award Type: Multiple Award
Task Order Types: FFP, T&M
Scope of Support
The scope of this contract will include various types of professional services to support DC I&L through the various branches under the Assistant Deputy Commandant I&L, Logistics Plans, Policies and Strategic Mobility Division (ADC (LP)).
Supported Task Areas include: 
Strategic Communications Management Support
Logistics Advocacy Support
Information Technology Portfolio Management (IT PfM) Support
Naval Logistics Integration / MAGTF Logistics Integration (NLI/ MLI) Support
Joint Deployment and Distribution Enterprise (JDDE) Governance and Materiel Distribution Processes/Initiatives Support
Passenger and Personal Property Transportation Programs and Initiatives Support
Finance Management Programs and Initiatives Support
Supply, Operational Contracting Services, and Maintenance Modernization Support
Logistics Training Development; Support
Data Management & Analytics Support
Future Operations Support
Strategic Mobility Support
Material Readiness Support
War Reserve and Prepositioning Support
Logistics Innovation / Next Generation Logistics Support
Program Management Support
Support Summary
The Marine Corps is evolving and transforming to effectively support and sustain its status as a global expeditionary force amidst uncertain threats, aging weapon systems, ever-increasing technology, reduced labor, and declining budgets.  Marine Corps defense systems must be prepared to support commanders across the battlespace and provide improved solutions, addressing both anticipated and unanticipated Marine Air-Ground Task Force (MAGTF) challenges. This effort requires a highly capable, agile, and flexible force that, when required, responds rapidly to global threats without severe consequence.  Maneuverable forces will depend upon multiple defense systems that allow Marines to shoot, move, and communicate while maintaining a minimal logistics footprint in the deployed environment. The Deputy Commandant for Installations & Logistics (DC I&L) is responsible for the vision, strategy, policy, resourcing, and processes that support the effective employment and readiness of Marine Corps defense systems in support of logistics operations and training.  To that end, DC I&L must understand available and emerging technologies, to include their interoperability, effectiveness and sustainability in deployed environments, to pursue initiatives for Marine Corps defense system logistics and maintenance modernization. Product support modernization resulting from these initiatives will affect all four core elements of the MAGTF.
As directed, KMI will provide policy guidance, study current programs, make program improvement recommendations, perform database development and analysis, conduct Modeling and Simulation, provide Operational Advisory Group (OAG) participation and management support, develop training requirements, perform information management and technical services, logistics information management system software development and support, and transportation finance support.  KMI will assemble and verify data necessary for completion of the projects and furnish complete, competent, properly coordinated, and thoroughly reviewed documents.
In support of this effort, KMI brings its years of experience and expertise in the areas of program management, logistics management, analytical support, communications, portfolio management, and finance management, to satisfy the requirements of our Headquarters, U.S. Marine Corps customers.
Knowledge Management, Inc. has assembled a team of highly qualified small and large businesses with specific core competencies that complement the overall capability set of the team.
KMI CAPABILITY/CERTIFICATION HIGHLIGHTS
Extensive experience supporting Department of Defense agencies; specifically, the U.S. Marine Corps. We understand the mission and core objectives associated with supporting worldwide operations.
Focused on Quality – KMI holds the following certifications—CMMI (Capability Maturity Model Integration) Level 2, ISO (International Organization for Standardization) 9001:2015, and ISO 27001.
Integrated Program Management approach using proven, certified methodologies, tools, and technologies, as well as demonstrated technical expertise, experience, and well-qualified staff offering best-value solutions and services.
Top Secret facility clearance
Significant experience providing Professional Services specifically supporting the Marine Corps and Assistant Deputy Commandant Installations and Logistics (DC I&L)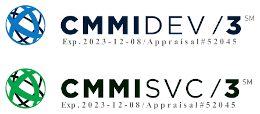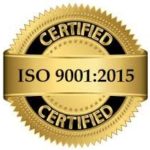 KMI POINTS OF CONTACT
Chief Operations Officer (COO)
Kurt Scholl
kurt@knowledgemanagement.com
(508) 813-0541
.
Executive Vice President
Mark Bradshaw
Mark.bradshaw@knowledgemanagement.com
(540) 940-4001
.
Business Development
Larry Pozzi
larry.pozzi@knowledgemanagement.com
(910) 546-2180